Sea of Thieves Getting a Limited Edition Controller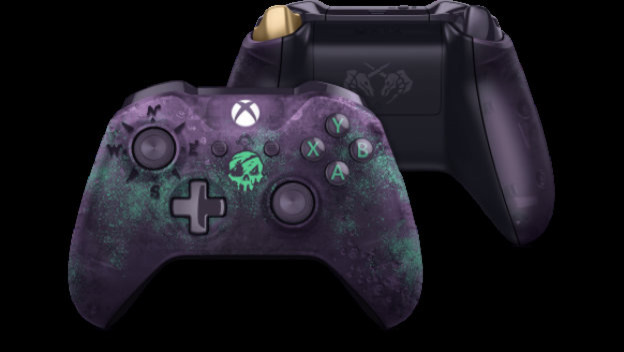 Following its line of special Minecraft controllers, Microsoft has started taking pre-orders on a special, limited-edition Xbox One controller based on Rare's upcoming multiplayer pirate game, Sea of Thieves. The controller is pretty slick-looking, with a slightly translucent, purple base, etched barnacles, a single, gold trigger button and a glowing (literally glow-in-the-dark), green skull right under the Home button. There's even a compass drawn around the main analog stick.
The Sea of Thieves controller will release on February 6, 2018. It's $74.99, and it comes with a few bonus goodies. The controller comes with a 14-day Xbox Live Gold trial, along with a separate, 14-day Xbox Game Pass trial. It also comes with an exclusive DLC set for Sea of Thieves: the Ferryman Clothing set. Buy this thing new, and everyone online will be able to tell if you choose to show off.
Sea of Thieves is certainly getting a merchandising push, as a comic book series is also coming within the next few months.
Source: Microsoft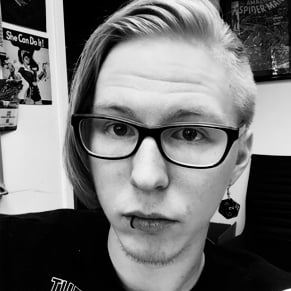 01/08/2018 06:05PM