[E3 2018] Assassin's Creed Odyssey Special Editions Revealed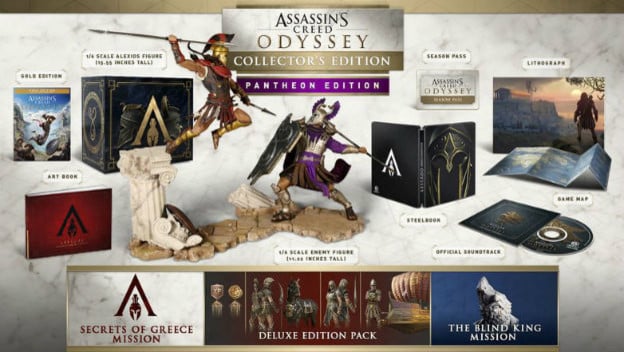 Wow! Ubisoft has announced five different configurations of Assassin's Creed: Odyssey, with many being various kinds of special editions. Buckle in folks, this is a heck of a ride, ranging from a $79.99 Deluxe Edition to a $219.99 Pantheon Edition. Clearly, Ubisoft expects this game to be a big deal, after the triumphant return of the series with Assassin's Creed Origins.
The Deluxe Edition comes with the Kronos and Herald of Dusk gear packs, an XP and money boost, and the Capornicus Naval Pack, which is a new ship and some nautical gear. The Gold Edition is $109.99, and nets three days early access to the game. It also includes the season pass, the Secrets of Greece bonus mission, and a steelbook case. (A digital version exists without the steelbook.) The Ultimate Digital Edition is $10 more than that and combines the Digital and Gold Editions.
Now for the crazy stuff. First is the $159.99 Spartan Edition. It comes with everything from the Deluxe and Gold Editions, plus a map, art book, lithograph, soundtrack, and statue of the male protagonist, Alexios. The Pantheon Edition is $219.99, as mentioned earlier. It comes with all the same stuff as the Spartan Edition, but the statue depicts the male protagonist, Alexios, fighting an enemy.
Assassin's Creed: Odyssey drops for PC, Xbox One, and PS4 on October 5, 2018.
Source: IGN
*STAY TUNED TO CHEAT CODE CENTRAL ALL WEEK LONG, AS WE BRING YOU THE LATEST NEWS, INFO AND UPDATES YOU CRAVE FROM THIS YEAR'S E3!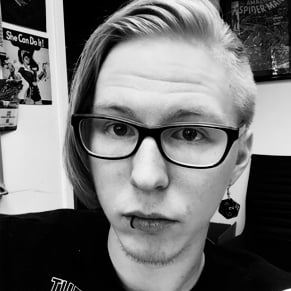 06/12/2018 10:45AM