Battlefield V Closed Alpha Test Begins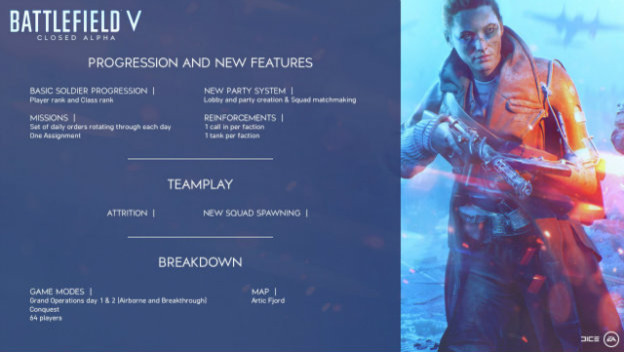 EA and DICE are now running a closed alpha test for Battlefield V, during which the companies hope to stress test the servers and make improvements to the game based on user feedback. The test is divided into gameplay and technical testing, and invites went out to a select number of PC Battlefield players.
Paired with the alpha test are Battlefield V's current system requirements, which are detailed in the test's announcement post and are noted as being subject to change by the time the final game releases. During the alpha, players will be able to test Conquest mode or play the Grand Operation Fall of Norway. The Grand Operation comprises a sample of both Airborne and Breakthrough, across two in-game "days."
Progression will also be a factor in the closed alpha, as players will be able to make use of Daily Orders and one Special Assignment. While Daily Orders won't have rewards at this stage, the Special Assignment will entitle players to a special dog tag in the final game if they complete it.
Source; ResetEra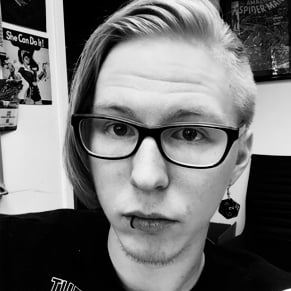 06/28/2018 12:05PM